The objective of our company policy is the complete satisfaction of our customers: this is why for the realization of each single molds our collaborators carefully analyze indications and customer needs and implement them on the basis of their experience to ensure a perfect final product.
As we know, a chocolate product also must be functional, not only exclusively pleasant. For this reason, we try to create a perfect joint between design and efficiency in all the molds we create, starting from the first stages of realization, in order to obtain a perfect result.
From the starting drawing to the realization of the matrix, the complete production process of our molds for chocolate takes place entirely at our factory.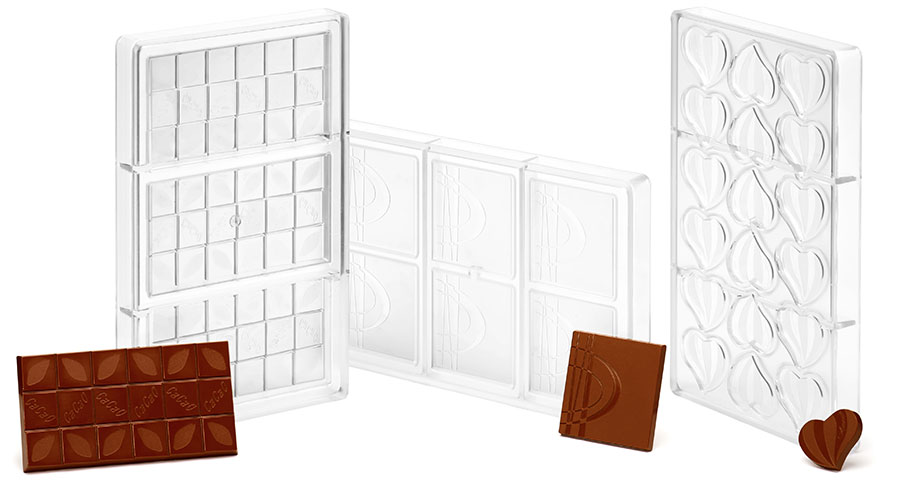 ---
Laser Engravings
Laser engraving is the ideal solution to ensure traceability of the mould and an easy recognition by the operator.
Cabrellon srl provides this service for the molds of its own production, making them even more personalized.
It is possible to mark:
a company logo
a barcode
date of production of the mould
number of each single mould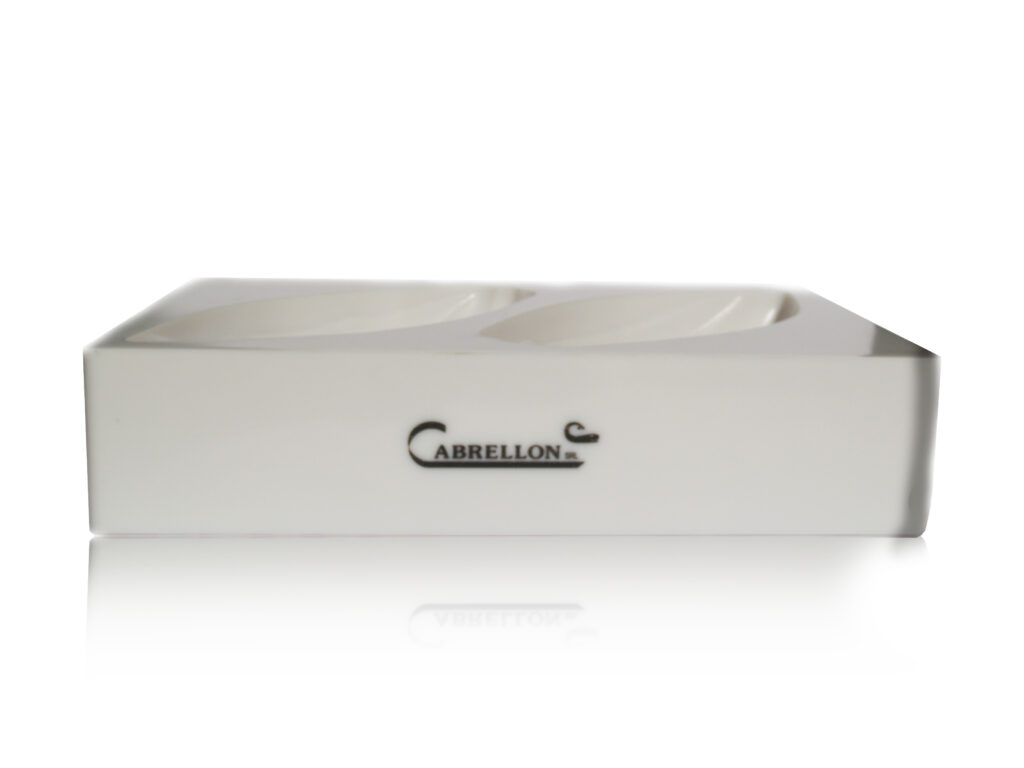 Production process of our molds for chocolate working
To realise the drawing of the mold we employ designers of proven experience, constantly updated in the use of the best software available. In the first steps of the project, our staff is able to transform the ideas of each customer into reality, studying in detail the possible problems of the product to ensure the perfect execution of the model.
2
Prototyping of the mold
The post-design approval phase is the prototyping of the product.
The prototype is realised very quickly and being realised in the same way and with the same material of the final mold, allows the customer to see the finished product immediately.
3
Realisation of the matrix
After the approval of the prototype, we dedicate ourselves to the realization of the final matrix. Using the best CNC technologies, our technicians build the matrix following the instructions given by the manufacturer of the molding lines.